With a view of the U.S. Capital from O'Boyle Hall, the Psychology Department's location and proximity to major research institutions, government agencies, and non-profits in Washington, D.C. are invaluable
Off-campus research internships are available at major labs nearby, including Children's National Medical Center, Washington VA Medical Center, Georgetown University Medical School, and the National Institutes of Health. A wide range of non-research internships are also available at national societies such as the American Psychological Association, American Association of Suicidology, and National Center for Missing & Exploited Children, as well as at local agencies such as the FBI, crisis hotlines, centers for families and children, and outreach services for autistic children. 
The Heart of Washington, D.C.
Studying in Washington, D.C., has numerous advantages for students of all disciplines.
Learn More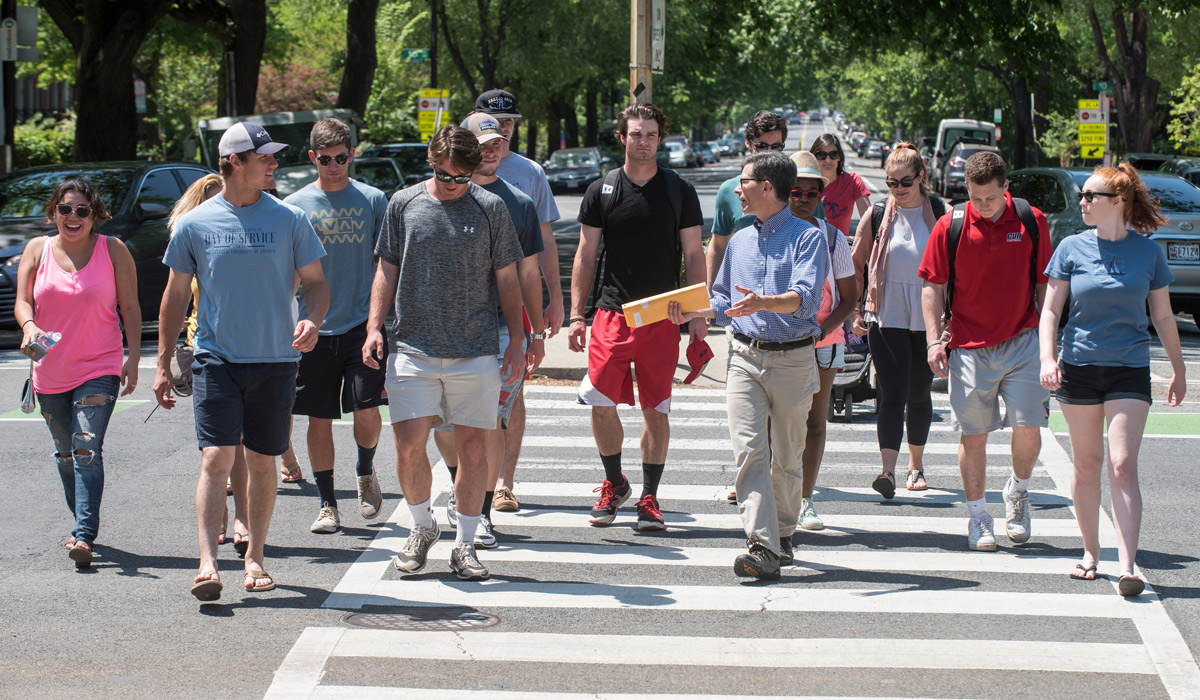 Washington 101: Getting to Know D.C.
In this unique course, students learn about their "college town" as a symbolic city (the design and meaning of its buildings, monuments, and museums), a political city (the behavior of national and local policymakers), and a living city (the city's economy, neighborhoods, culture, and population).
Learn More